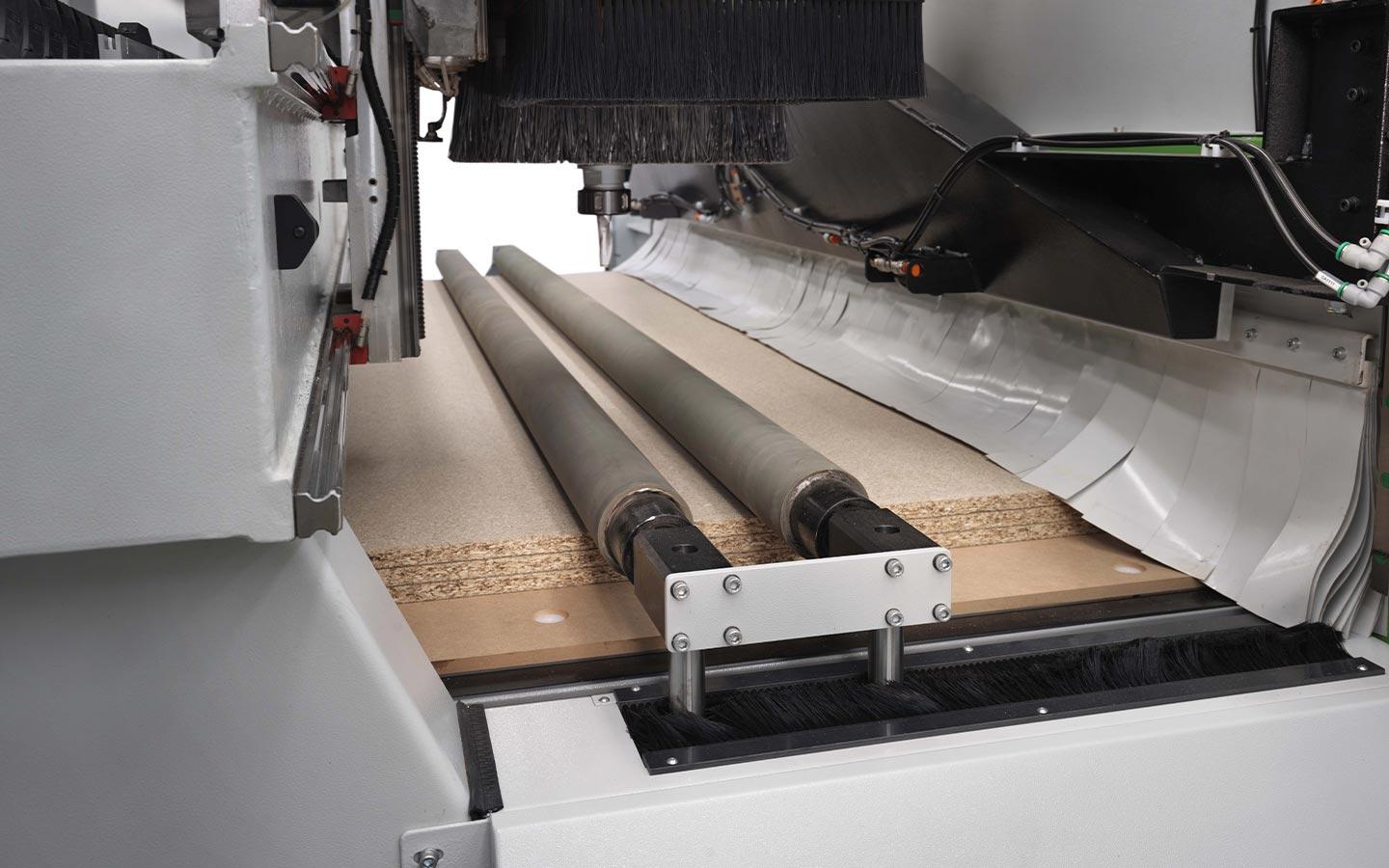 ROVER K FLAT TABLE. THE SOLUTION FOR MACHINING STRUCTURAL ELEMENTS FOR ARMCHAIRS AND SOFAS, AND OVERLAPPING PANELS.
Description
Technology on display: the automatic rover k ft cell with presser roller solution.
Machining operation: flexible cutting of structural elements for armchairs and sofas with the nesting technique (overlapping panels)

Luca Tenti
CNC Sales Director
Active for over 25 years in the Biesse Group, he has held various roles in the company in the commercial and product area. He currently holds the role of Brand Sales Manager for CNC working centres.