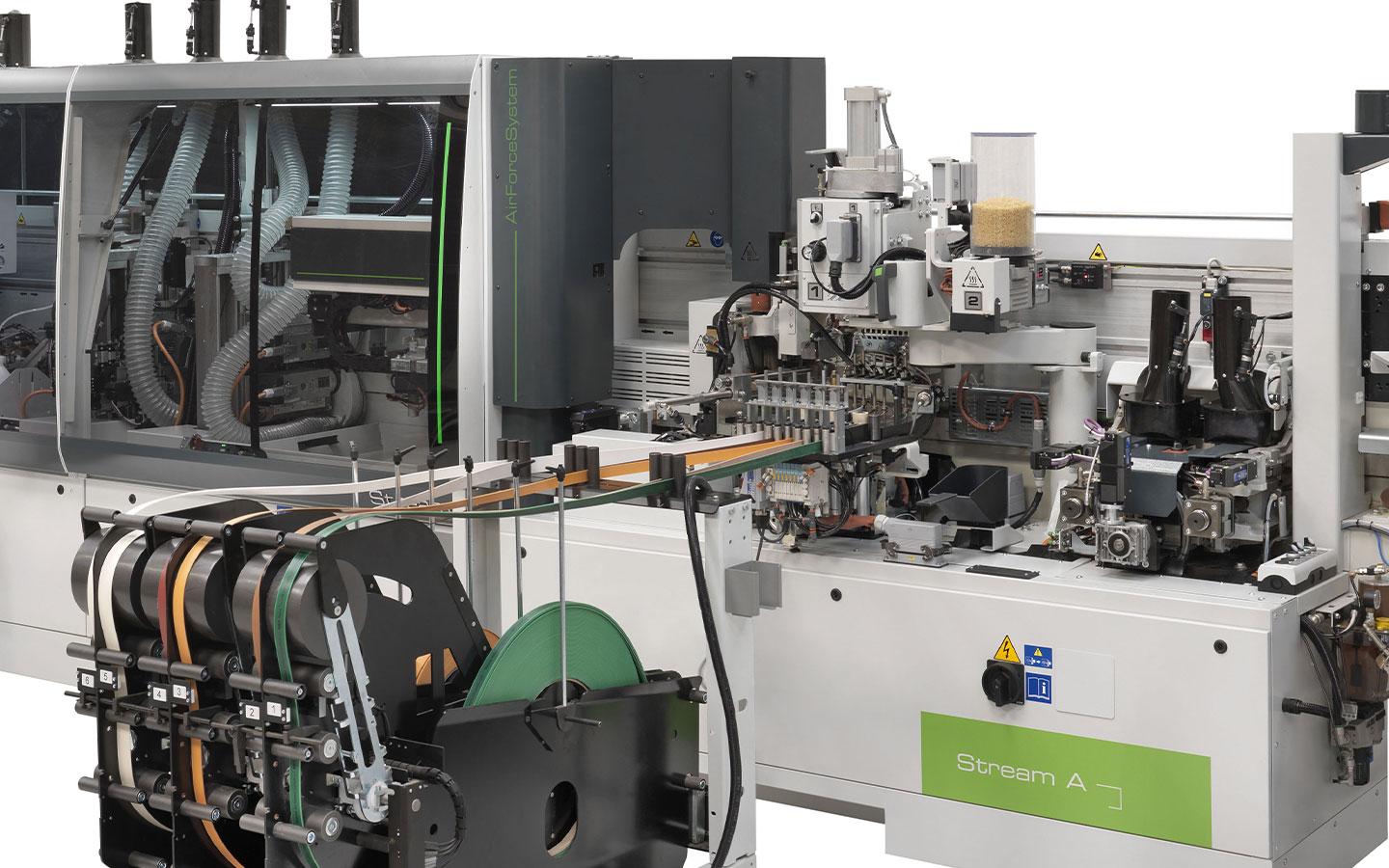 THE STREAM EDGEBANDING EVOLUTION
Language
en -

it -

fr -

es -

de -

ru -

tr -

zh -

pt
Description
Introducing Stream A, the new range of automated single-sided edgebanding machines aimed at craftspeople and small enterprises who wish to increase their production capacity.

Pierluigi Tacchi
Sales Director Edgebanding
For over 25 years in the Biesse Group, during many years in Engineering/System, he has been part of the Team creating and developing the edgebanding business in Biesse, becoming Sales Director Edgebanding, a role he currently holds.

Filippo Rocchini
Product Area Manager
He's been working in Biesse since 2015, in the Product Team, handling innovative and challenging projects. His current role is that of Product Manager for linear edgebanding machines.