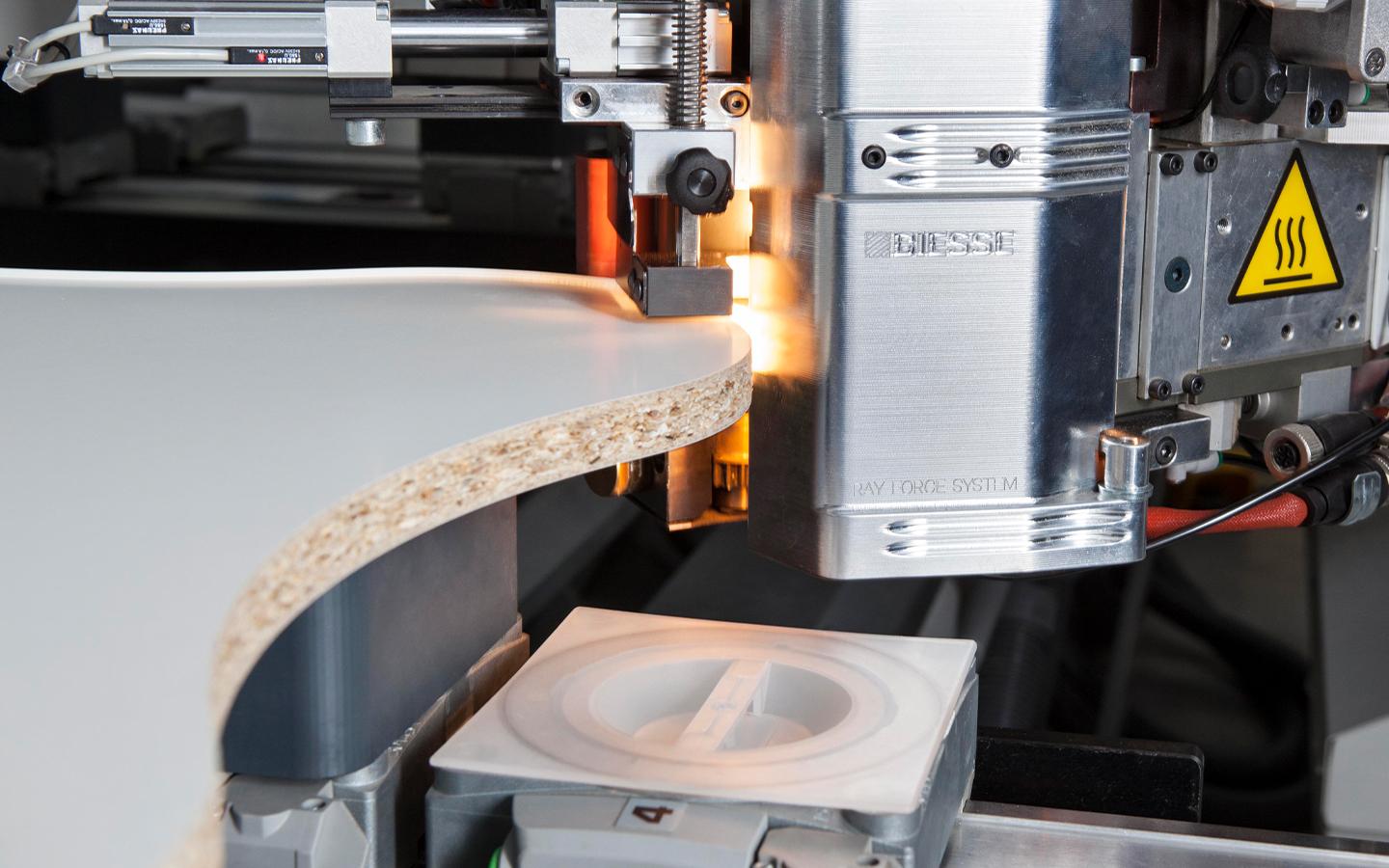 ZERO-JOINT CONTOUR EDGEBANDING TECHNOLOGY
Description
Demonstration about the Easy-to-Use and Advanced RayForceSystem edgebanding technology.
Machine and RFS presentation, demo live, quality comparison standard EVA vs RFS technologies.

Luca Tenti
CNC Sales Director
Active for over 25 years in the Biesse Group, he has held various roles in the company in the commercial and product area. He currently holds the role of Brand Sales Manager for CNC working centres.

Tiziano Alessandro
Product Area Manager - CNC
With Biesse Group for more than 15 years, he's held various roles in the company areas of product development and sales. He's presently Product Area Manager for numerical control processing centres.