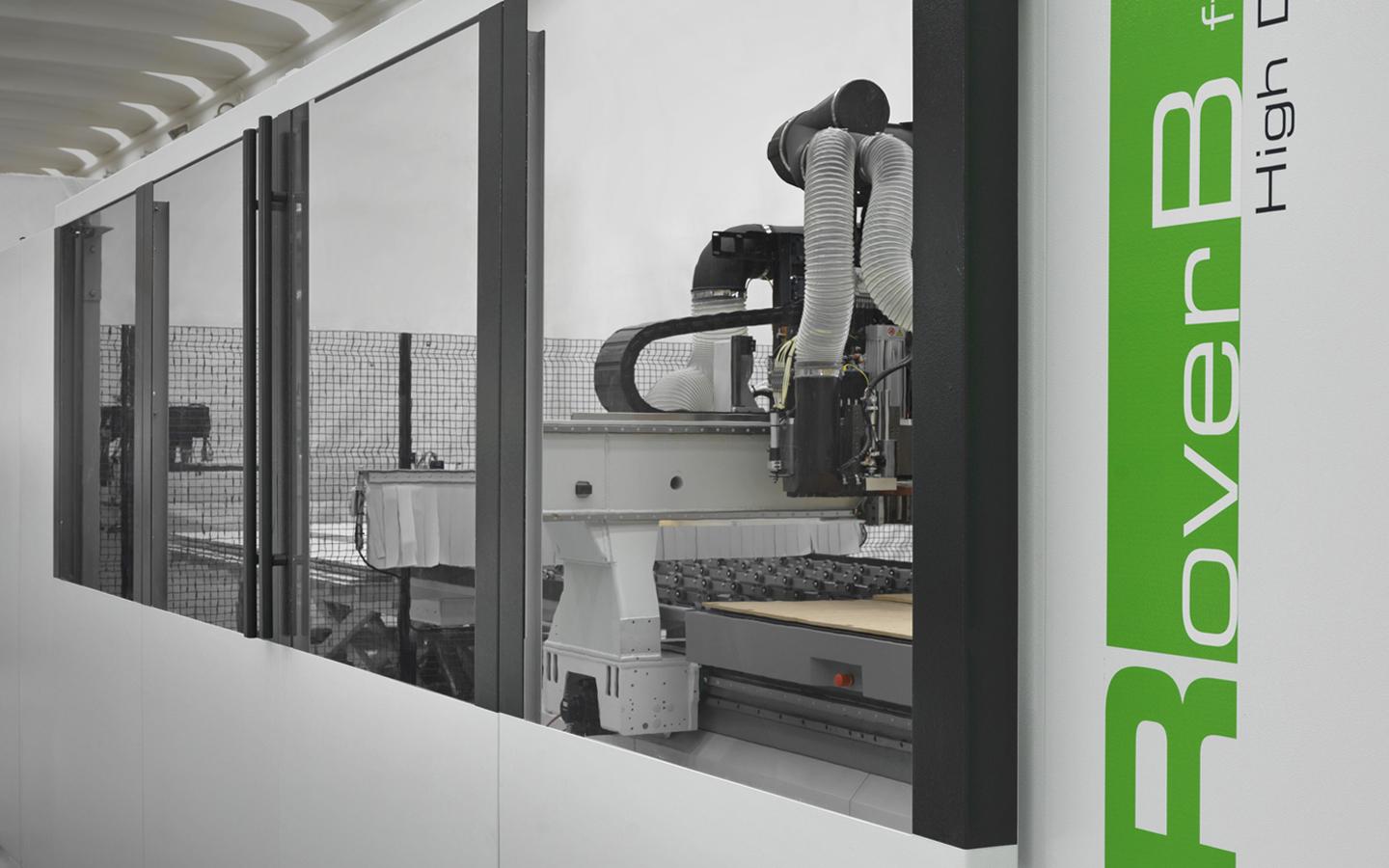 STREAMED DEMO OF ROVER B FT HD + ROBOT TECHNOLOGY
Description
Rover B FT HD is the new Biesse high performance machining centre dedicated to nesting operations. Rover B FT HD can be perfectly integrated in a line with robots and loading/unloading systems. Robots ensure a marked increase in production and total reliability of both the production process even in a wider context of industrial automation.

Marco Morri
Product Area Manager
With Biesse Group since 1997, Marco has continuously worked as PAM, especially for overseas branches, providing support to machining centres.

Riccardo Romani
Product Manager
With Biesse Group since 2005, Ricardo previously held the position of Product Area Manager and, since 2010, has served as the Product Manager for continuous surface machining centres specialised in nesting and associated automation.

Luciano Di Paola
Systems Sales Manager Advanced Materials
Having grown up professionally with Biesse, Luciano has held several positions in both the technical and commercial departments. In 2001 he joined Biesse Group's Systems Division as a Systems Area Manager where he is responsible for defining and selling turnkey solutions for the manufacturing industry. As of this year, he has also assumed commercial responsibility of the systems for the advanced materials sector, a division of Biesse group that processes plastic, composite and insulating materials.

Luca Amadei
Systems Sales Manager - Wood
With Biesse Group since 2006, Luca has worked in the company's Sales and Project Management departments. He currently serves as the Wood Systems Sales Manager.

Nicola Labate
Selco Area Manager
Since 2021 Nicola has also been the Selco area manager for the North American market, responsible for beam saws.